Well starting to get there now. Below are a few photos of the Cavalry recently finished as well as the re-based guns.
The Generals are on the painting table at the moment. At least when I get some Generals done I can start gaming with the force.
So what have I painted so far:
850+ Infantry
104 Cavalry
8 Artillery pieces and Limbers
24 Generals
This project started back in late May.
After the Generals are done I have:
2 Stands of Cuirassiers
2 Stands of Hussars
2 Stands of Chasseurs
4 Stands of Imperial Guard
2 Stands of Guard Cavarly
4 Stands of Guard Artillery
So without any more waiting here are the Dragoons:
Next Chasseurs:
Hussars: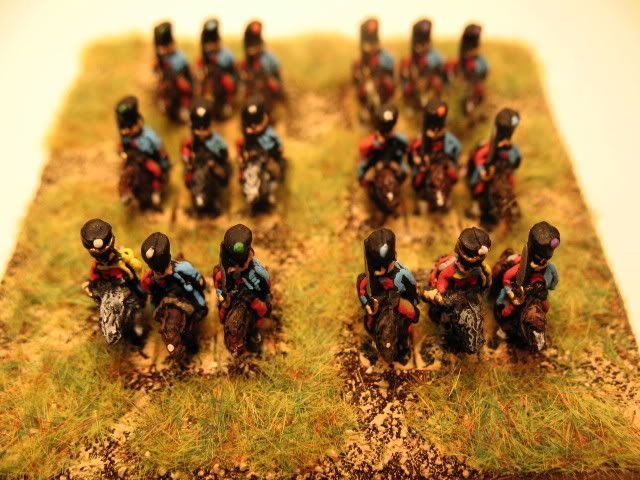 And Finally some Artillery & Limbers: